Artisan Masonry Contractor
We craft artisan living spaces—both indoors and out—that will last for generations.
Brick & Stone Mason 
Springfield, MO
It's very important for us to capture your vision (if you have one!) for your brick or stone living space, and then to help you make it happen with the ideal materials and design.
Custom Stone Mason SERVICES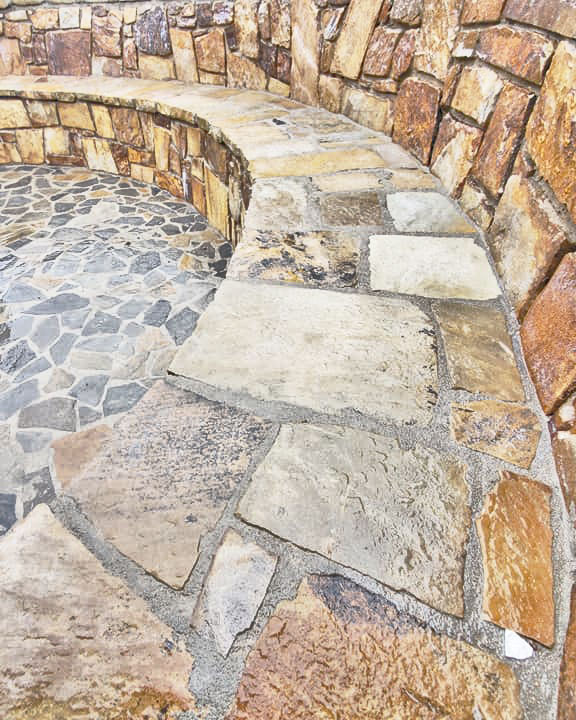 Custom Brick Mason SERVICES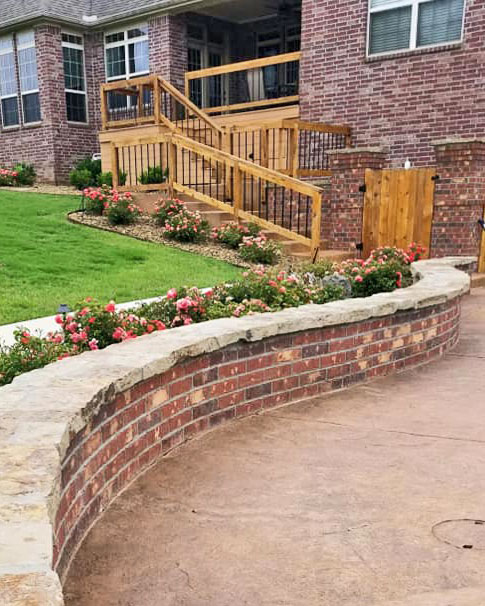 Commercial Mason SERVICES
Welcome to American Masonry Arts
Do you feel embarrassed by your home, or just tired of your yard and living spaces? You crave a retreat that reflects your personality and leaves you feeling refreshed. Our team wants you to feel proud of your indoor & outdoor living spaces. 
The problem is creating a living space that's not just "cookie cutter" construction or copied from an HGTV special. That's where we can help. We design and craft truly custom brick or stone living spaces that you'll be excited to enjoy and share with others. 
I'm a second-generation brick & stonemason, who had the privilege of learning the trade from my father. His legacy lives on as we craft living spaces that are designed to last for generations. We are proud to serve the Springfield, MO community and surrounding areas. 
It would be my privilege to create an artisan living space for you and your loved ones. Call or text us today to start planning your haven.
Owner and Principal Brick & Stone Mason
American Masonry Arts of Brick & Stone, LLC
Call or text us at (479) 330-1620 to share about your project. You can also submit the Quick Quote form. We'll ask a few questions about your needs and get some photos of the area you want to upgrade.
We will provide a quick estimate of the time and cost. Whenever you're ready to learn more details, we will set up a time to come review the area and take measurements. You'll get a project bid from us typically within 2-3 days. Whether you have lots of ideas or don't know where to start, we will help you discover the best options.
When you're ready to move forward, we will schedule a time to start your project. We look forward to creating an artisan living space for you and your guests!

I am a superintendent for Place Services Inc. a nationwide commercial construction company.  American Masonry Arts assisted us on an addition for Walmart in Springfield, Missouri.  In my opinion they are one of the best in the country.  The owner, Rashidi Jones, will go above and beyond to make sure your project is perfect!
The artistic ability they have is far beyond all others. The designs are unique and innovative. If you are considering work of this nature, be sure and call them.
Rashidi helped us design our flower bed/block wall around our house.  I knew kind of what I wanted and he and his crew built it.  We were very pleased with the quality of his work and would highly recommend him!
Serving the Springfield, Missouri area with artisan brick & stone masonry:
→ Rogers, AR
→ Bentonville, AR
→ Fayetteville, AR
→ Siloam Springs, AR
→ Lowell, AR
→ Centerton, AR
→ Gentry, AR
→ Bella Vista, AR
→ Gravette, AR
→ Springdale, AR
→ Little Rock, AR
→ Springfield, MO
→ Branson, MO
→ Joplin, MO
→ Tulsa, OK
→ Memphis, TN
→ And other locations
We work on a select number of brick and stone masonry projects each year.
Looking for a stone mason in Springfield, MO?


Please contact us to start planning your project.